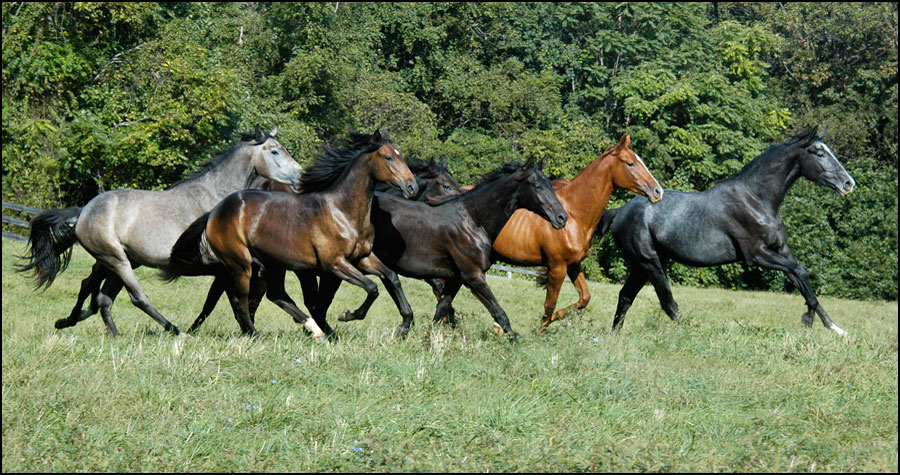 Windchase is an Eventing Stable in Purcellville, VA, owned and operated by International Event rider Phyllis Dawson.
Our horse farm specializes in Event horses for sale, training event horses, horse boarding, and breeding event horses. We offer riding lessons with ICP instructors, and an excellent working student program.

Windchase is situated on 247 acres in the beautiful western Loudoun County countryside, beside the Blue Ridge Mountains. We are located in Hillsboro, VA, about 15 minutes from Purcellville. We are about 20 minutes northwest of Leesburg, VA, convenient to Northern Virginia and the Washington, DC area, less than an hour from downtown. We are approximately 15 minutes from Charles Town, WV, and about a half-hour from Dulles Airport, Middleburg, VA, or Frederick, MD.

Centrally located in USEA Area II, Windchase is convenient to the mid-Atlantic area.



Windchase is a complete facility, with excellent stables, large indoor and outdoor riding arenas, spacious pastures, cross-country courses, and lovely hacking. Windchase offers first-rate facilities and top level training for both the horse and the rider.


Phyllis Dawson and Albany II representing the United States
at the Olympic Games in Seoul, Korea, 1988.
Read about it in Olympic Memories.
Phyllis competed at the highest levels of Three-day Eventing for over thirty years. She had success on many different horses, most all of whom she trained herself. In 1988 Phyllis represented the United States in the Olympic Games in Seoul, Korea, riding Albany II, finishing tenth overall, the best of the Americans Eventers. She also rode for the United States Equestrian Team in 1997, successfully competing Snowy River in the Open European Championships at Burghley, England. Learn more about Phyllis's competitive career and the horses she rode on the Eventing with Phyllis and the Competition Horses pages.

To keep up with Phyllis and with what is happening around the farm, visit the Windchase News page.
Take a virtual tour of Windchase:



---

WORKING STUDENT POSITIONS AVAILABLE
Windchase will have several
Working Student positions coming available soon.
Please contact Phyllis if you are interested in applying for a position.


Windchase specializes in offering an excellent selection of horses for sale, both experienced Eventers and talented young prospects

.

Our horses are honestly represented, and we make every effort to match the rider with the horse that suits them best.

---



Windchase offers first-rate facilities and top level training for both the horse and the rider.

We specialize in schooling horses and riders of all levels.

Horses are accepted for training, on either a long term or short term basis.

We offer top quality instruction for riders on their own horses. Phyllis is certified at the highest level of the United States Eventing Association's Instructor's Certification Program, and is a member of the ICP Faculty. Phyllis is assisted by staff members and trainers Jineen Reed, Cindy Anderson Blank, and Amy Faison.

We offer full care boarding; we welcome pleasure riders as well as competitors from all disciplines, and we pride ourselves on giving the horses exceptional care. Our facilities include excellent stables, a large indoor arena and outdoor dressage and jumping arenas with state of the art footing, spacious pastures, cross-country courses, and lovely hacking.
For more information on boarding, training or lessons, go to the Boarding and Training link.


Windchase's fabulous Cross-country course is open for XC Schooling.

Windchase has an excellent working student program, for dedicated students who are serious about learning all aspects of the horse business. Bring your own horse and compete. For more info, visit our Working Student page.

An operation like this can't run without a great team of staff and helpers; learn more about our super team by following the Team Windchase link.



Windchase offers fun and informal Jumping Clinics
Clinics with Olympian Phyllis Dawson are run throughout the year.
Join us for fun and instructive jumping.
Click here for more information.


---
Windchase breeds Irish Sport Horses by top Eventing stallion Brandenburg's Windstar.
We offer a lovely selection of homebreds for sale. Visit the Breeding/Stallion page.


---

"Windchase is located in a beautiful little valley beside the Blue Ridge, known locally as 'Between the Hills.' There is something special about this particular spot on the earth, something peaceful, almost magical. Horses are happy at Windchase, and people are too. There is not a day that goes by that I don't ride around the farm and think how lucky I am to be here. I invite you to come out and join us, and experience a bit of the Windchase Magic."
~ Phyllis ~


---
---

See What's New:


For all of the latest happenings,
go to the Windchase News page.


---

To see a collection of Phyllis's photographs and to learn more about
what the farm looks like, visit our new and updated Windchase Photos.
See the new Windchase Gallery!



---

Learn about
XC Schooling
at Windchase

Learn about our
Working Student
Program


Be part of owning a
top level Event Horse.
Windchase Syndicate


Go here to see
our excellent
Horses for Sale


Learn about Phyllis
and Jineen's trip
to Africa in 2017


Read about Phyllis's
travels on the
Trip Report Page


Go here for
Driving Directions
and Windchase contact info.


Visit the Site Map
to find your way
around our website.
Windchase
Phyllis Dawson
E-mail: PWindchase73@gmail.com
Phone: (540) 668-6024 stable, (540) 668-6548 home
Address: 36502 Kidwell Road, Purcellville, VA 20132 USA

Website by EQ Vision Web Services.





Email webmaster with questions or problems.
Website Created 07/17/98
The material and photos contained on this website may be reproduced for personal
use only and may not be posted on any other Webpage without permission of
Phyllis Dawson. Certain copyright restrictions may apply.